People who live with financial stress wonder about using a family monthly budget, how can a budget help, is it way to solve their money problems?
Family and Personal Budgets
People draw up budgets hoping to find an answer, sometimes it's good just to see where you're currently spending and maybe adjust your thinking.
Many people that reach out to a licensed insolvency trustee have already experienced disappointing results in family budgeting.
Yet, a trustee will still want to do a family budget with you. What's the difference?
Speaking with a trustee about your finances and budget gives you a make over of your financial affairs. A budget is shaped by what you have as monthly income, not by what you owe.
A budget can also be used to identify a costs or spending that maybe part of your present day financial problem.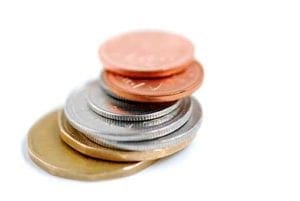 Personal Debts
When considering your finances and a budget, the number one issue is debt. Reducing and getting rid of debt will make your life better and reduce your stress.  Then once out of debt you must endeavour to avoid it at all cost.
Where your debt is overwhelming the first step maybe to speak a trustee at YanchDey.  We can review your finances give you suggestions such as:
debt consolidation
consumer proposals, or
filing for bankruptcy
In today's society banks, credit cards, and others want to see you spend and use credit.
These companies want you to over-spend so that they make credit card and interest fees.  There is a whole industry looking to do this, so don't feel bad, your not alone and YanchDey can help you.
When you're in debt you have to stop spending!  Consider these first steps to getting out of debt:
get help by speaking to YanchDey and Associates
consolidate any credit to pay it off
if you don't have the cash, you don't buy it
buy only what you need, not what you want
cut up credit cards, stop any impulse buying
understand the difference between wanting and needing
pay off credit card debt and consolidate to a loan with fixed payments and reduced interest costs
There is no charge to come and speak with us, we can give you good honest advice about how to get out of debt. Paying off and dealing with consumer debt should be the number one priority in any budget.
Call us today at 905-721-7506.
Housing
Housing costs are the largest expense for most people whether renting or owning.
Your housing decision should be based upon need and financial ability.  There is no sense in living far away from work and having to spend huge amounts on transportation.  Try to live close to your work, where you can walk or use public transportation you can save thousands each year on transportation costs.
Owning a home does not make sense to everyone, sometimes renting and saving the difference is financially better than owning.
Home ownership is not just a down payment and then a monthly mortgage bill there are many expenses such as taxes, insurance, heat, power, maintenance and improvement expenses.
Most financial experts believe that you housing costs should be around thirty-five (35) percent of your income.
Clothing and Personal Care
We all need to dress properly and take care of our health.  One of the best investments you can make is in yourself is in nutrition and education.  Not in expensive clothing.
It is important to dress properly and look presentable not only to look professional at work but how you dress helps you reflect upon your self-worth.
When you consider clothing, look for quality clothing that will last "the test of time" avoiding "trends" that may look silly in 2 years. Being a wise and conscientious shopper can dramatically help your budgeting.
Your clothing and family health care could be approximately ten (10) percent of your budget.
Food
Where you are having financial issues, stop going to restaurants and buying take-out food.
The cost of eating out is dramatically more than buying and preparing your own meals.  As well preparing your own meals is much healthier for your family.
Items that seem like cheap can really add up over the long run, for example:
cost of one coffee per day =  $1.60

times 5 days = $8.00
times 4 weeks = $32.00
times 12 months = $384.00
To some $384 may not seem much but over ten years thats almost four thousand (4,000) dollars.
These expenses start to compound over time.  You save eight (8) dollars a week on coffee, twenty (20) dollars on lunches, over time it's a lot of money.
cost of buying lunch each day =  $10.00

times 5 days = $50.00
times 4 weeks = $200.00
times 12 months = $2,400.00
In a budget we try to set a budget of about fifteen (15) percent of our income towards food.
Transportation
Car and truck manufactures spend millions each year to try to convince you to buy more car than you actually need.  They try to convince you that having a new expensive car will make you more attractive, popular and increase your social status.
Nothing could be further from the truth.  Vehicles can often wear out before you've paid off the loan, creating a perpetual cycle of debt.
The manufactures offer you expensive cars with low monthly payments that will never go away or keep you in debt until you need a newer vehicle.
One of the best things you can do for your financial health is to avoid car loans, and not be seduced into expensive car loans.  When considering transportation think about:
buying a used one or two year old car

buying used saves thousands over new cars

avoid long term/low payment loans

there are huge interest payments on these types of loans
where there is a loan, look to pay off quickly to avoid interest charges

avoid luxury brands,

they are over priced, and do not bring you status or popularity
most inexpensive cars are just as good as expensive luxury vehicles
Where you decide to buy a new car, go in with the intent of keeping the vehicle for ten years or more.  Remember you're looking to buy good reliable transportation, not status or luxury.  Whether you buy, new or used there is a monthly cost to you of owning the vehicle, from insurance, gas and maintenance.
The longer you own a vehicle the lower the cost of ownership is, the cost of transportation should not be more than fifteen (15) percent of your income.
Recreation and Entertainment
Being in debt can be depressing and you might think you have to get out and spend, but when you're watching your money spending on entertainment is expensive.
When you're in debt you have to be honest and tell yourself you cannot afford an expensive holiday. You can still have a holiday so look for local and free entertainment that will save you and your family money, for example:  go to the beach, look for free concerts, and community events.
The concept of an annual holiday was unheard of many years ago, don't think that you're "owed a holiday".
When in debt cut recreation and entertainment expenses.