Debt Relief – Debt Solutions for Canadians
Government sponsored debt relief programs, that work…
The Canadian Government licenses Insolvency Trustees to manage debt relief programs in Canada.
As trustees, we are directed by the government, to show you how to reduce debt.
Our job as insolvency trustees is to:
provide information,
financial counseling, and
administer consumer proposals
administer bankruptcies
In many cases the government will allow you to cancel up to 70% of the money you owe in debt.
As you've heard before, if you could of done it yourself, you would have done it by now.  Call us today, Get Started, Become Debt Free!
Debt Relief Programs

Debt relief is available for Canadians in 5 ways:
credit Counselling
debt Consolidation
debt Settlements
Only a consumer proposal or filing for bankruptcy are approved by the government.
Although any active program to reduce your debts and finances is a positive step, each program has its own benefits and shortcomings.
Where you're considering dealing with debt call our office for advice on what is right for you.
Credit Counselling

In credit counselling, a non-profit counsellor consolidates your debts into a Debt Management Program.
Debt Management Programs consolidate your loans into one monthly payment, while attempting to stop further accumulation of interest.
The amount is not reduced in a debt management program. The full amount owing needs to be repaid.
The new consolidated loan is paid over a 5 year period to the credit counsellor who then pays the creditors.
*Credit counselling is not a government approved debt relief solution.
Debt Consolidation

Debt consolidation is where numerous small loans with various high interest rates are consolidated into one loan with a lower interest rate.
There is no debt relief in a consolidation loan. The new loan only saves incurring interest and is more manageable.
Many people may not qualify for a debt consolidation loan.
Many thanks for the help and advice from YanchDey.  I was hopelessly in debt, couldn't sleep and worried all the time.  When they garnished my wages at work, my foreman at work told me about YanchDey.  I saved thousands, and will be debt free in 2 years.  I can sleep again.  Many thanks, Jeff B. Ajax
Debt Settlements

Debt settlement is where your creditors are approached to accept a reduced lump sum on the debt instead of full amount.
This can be done by yourself or with the help of a debt settlement company.  Debt settlement companies take a fee for this service, or refer you to a licensed insolvency trustee to file a consumer proposal.
Debt settlements are informal agreements that are not endorsed as debt relief.
Consumer Proposals

Consumer proposals are legal agreements where an insolvency trustee meets with your creditors to reduce your debt.
The creditors agree to accept a lesser amount than is owing on the debt.  The debt can be reduced up to 70%, no further interest is added, and the consumer proposal is payable over 3 to 5 years.
Read more about Consumer Proposals >>>
Consumer Proposals are approved by the Canadian government.
Bankruptcy

When you file for personal bankruptcy you give your assets (the things you own) to an insolvency trustee.
The trustee then makes a legal application under the Bankruptcy Act and Insolvency Act and liquidates your property (sell the assets). Any money received is applied towards your debts.
The balance of your debts and credit obligations are then eliminated.
You are required to pay about $200/month for the bankruptcy plus 50% of any surplus income that is assessed to you. Bankrupts are required to have two sessions for counselling on debt.
At the end of 9 months a bankruptcy discharge is issued and your debts are canceled.
Read more about filing for bankruptcy >>>
Bankruptcy is a debt relief solution approved by the Canadian government.
Debt Relief Companies

Many debt relief companies look only to provide counseling while referring you to an insolvency trustee for a consumer proposal for a fee.
Debt companies are not authorized by Canadian law to provide consumer proposals or discuss bankruptcy with consumers.
The only persons licensed to provide debt relief through a consumer proposal are licensed insolvency trustees, like YanchDey and Associates.
At YanchDey we do not charge a fee to provide counseling. Our goal is to provide relief to our clients by providing solutions that are affordable and will be agreed to by your creditors.
Filing for bankruptcy maybe recommended, but only after all other debt solutions have been discussed and reviewed.  Bankruptcy is only used as the last means of relief for consumers.
This is what we do, our specialty, what we are licensed for, and what we are good at. Call us today at 905‑721-7506.
Speak to an Insolvency Trustee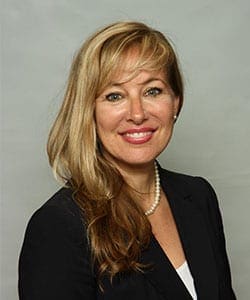 Questions about debt relief ? I invite you to call our office to speak to myself or one of our trustees.
We're happy to speak over the phone or in-person at one of our offices.
Where you have questions or need some advice, please feel free to give us a call without cost or obligation.
Call us today at 905-721-7506.
Debt Relief Canada | Debt Relief Ontario