Debt Relief is not just a concept; it's a genuine set of services and programs tailored to help Canadians manage and mitigate their debts through the Ontario Government.

Canadian Debt Relief: Understanding Your Options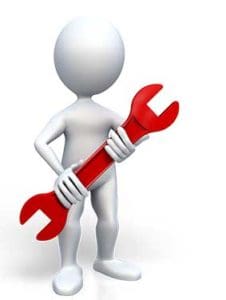 Navigating the realm of debt can be overwhelming.
If you find yourself typing "debt relief program" into your search engine, you're on the right path.
This article sheds light on the Canadian debt relief program, answering pressing questions you might have.
Is the Canadian Debt Relief Program Real?
Absolutely! The Canadian Debt Relief Program is not just a concept; it's a genuine set of services and programs tailored to help Canadians manage and mitigate their debts.
Many of these services are offered by licensed insolvency trustees, credit counsellors, and certain financial institutions.
What is a Debt Relief Program?
A debt relief program offers structured solutions to assist borrowers in handling their debts.
This can include negotiating with creditors for debt reduction, consolidating several debts into one payment, or providing essential tools and advice to manage and eventually eradicate debt.

Consumer Proposals: A Viable Option
One of the most effective and increasingly popular debt relief options in Canada is the Consumer Proposal. Here's a closer look:
What is a Consumer Proposal: A consumer proposal is a legally binding agreement negotiated with your creditors by a licensed insolvency trustee. It allows you to pay back only a portion of your debts over a set period (up to 5 years), with the rest being forgiven.
Benefits: The key benefit of a consumer proposal is the ability to significantly reduce your debt. Interest stops accumulating from the day the proposal is filed. Moreover, assets like your home or car are typically protected, unlike in bankruptcy.
Impact on Credit: Filing a consumer proposal will affect your credit, but it's often seen as a more favourable alternative to bankruptcy. A consumer proposal will remain on your credit report for three years after it's completed.
Get Out of Debt Today!
Start your path to a debt-free life with the Canadian Debt Relief Program. Call now – Start today!
Who Qualifies for Debt Relief?
Most people will qualify.
Have a source of income
Residents of Canada with unsecured debt of less than $250,000 (not including mortgages on their principal residence)
Financially insolvent, meaning that their debts are greater than their assets and they are unable to pay their debts as they become due.
Must not have filed a consumer proposal or bankruptcy in the last six years.
It is important to note that certain types of debt, like student loans and taxes, may not be eligible for inclusion in a consumer proposal.
The Basics of a Consumer Proposal
When you file a Consumer Proposal, you're offering all your creditors a single, unified deal.
This "deal" must offer them more than what they'd receive if you filed for personal bankruptcy. There are specific rules the CRA sets for accepting such proposals, including:
must file and update all outstanding tax returns before submitting the proposal
tax returns due during the proposal period must be filed on time
taxes that come due during the proposal period must be paid promptly
tax refunds for previous years, the CRA will first use it to offset your existing debt
In some cases, the CRA may ask for additional terms.
How Can I Get My Debts Forgiven?
Debt forgiveness can be achieved by speaking to one of our insolvency trustees.  We can give you great advice about how through the Canadian Debt Relief Program and with a consumer proposal your debts can be dramatically reduced.
For example, consider a person with $30,000 in unsecured debt.  In a consumer proposal the debt would be reduced from $30,000 to under $10,000.  Acumulated interest and any late penalties stop.  The payment could be over 5 years at about $160 per month.
Where a consumer proposal doesn't fit for you we can discuss your options under bankruptcy.
Debt relief is available in Ontario through YanchDey. Call us today, we'll get you started on a debt relief program that gets you out of debt in less than 5 years and save you thousands of dollars!
How Much Do You Pay for Debt Relief?
Costs vary. With consumer proposals, you pay an amount negotiated with creditors, which is often significantly less than the total owed.
Most people would pay a monthly amount, of the monthly payment a percentage goes to the creditors and a payment to the insolvency trustee.
Other than the monthly payment over the term of the proposal you pay nothing extra as fees.
Can Credit Card Debt Be Forgiven?
Yes.  Credit card debt is considered unsecured credit.  Consumer proposal apply to all unsecured credit.
When using a consumer proposal for debt relief, up to seventy percent (70%) or more of credit card debt can be forgiven.
Do You Have to Pay Back a Debt Relief?
With debt settlement and consumer proposals, you pay back only a small percentage of the debt, (under 30%), not the full amount.
In conclusion, if you're seeking a way out of debt, YanchDey can show you the advantages of a consumer proposal debt relief program. Remember, the first step towards a debt-free life is making that call and understanding your options.