Another deadline for filing Canadian Income Tax returns has come and gone which brings to mind the expression, "two things in life are certain: death and taxes".

Your Tax Debt and Bankruptcies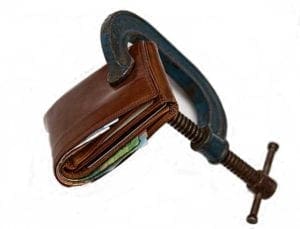 The expression, death and taxes are certain is a myth.
This myth has led countless people to tell me they didn't realize they could do something about their income tax debt.
Yes, tax debt can be included in a bankruptcy or consumer proposal, and we can help you with this.
As a result, these people have unnecessarily struggled for years, or maybe even avoided filing their income tax returns altogether.
The truth is that income tax debt is generally treated the same as "any other unsecured creditors", and we can deal with this for you.
You just need to give us a call and we will explain everything, including doing all the paperwork for you.
What Happens to Tax Debt in Bankruptcy
When a bankruptcy or consumer proposal is filed:
tax debts such as income tax, GST/HST, source deductions and director's liabilities,

will be discharged upon completion of the process
meaning you're released from paying tax debts you owed prior to filing

collection by Canada Revenue Agency such as

seizing your bank accounts or wages will stop

owing more than $200,000 in personal income tax

may delay your discharge in a bankruptcy scenario
We've helped thousands of individuals get a "new tax life", or clean slate.
We make it so you can focus on new tax filings, rather than trying to pay years' worth of back taxes.
If you want to find out about options for taxes owed contact us at 905-427-6647.