What is a debt settlement agreement, and is it the right choice for you?

Debt Settlement Agreements: What You Need to Know
A debt settlement agreement is a legally binding agreement between a borrower and a lender or creditor.
The borrower agrees to pay a lump sum or a series of payments to the lender in order to fully or partially pay off the debt.
This type of agreement is typically made when the borrower is unable to pay off the debt in full and is seeking a way to reduce or manage the debt.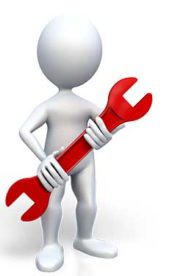 Why Consider a Debt Settlement Agreement
Consumers might consider a debt settlement because:
Lower overall debt: A debt settlement can result in a lower overall debt amount, as the lender may be willing to accept less than the full amount owed.
Avoid bankruptcy: A debt agreement can be an alternative to bankruptcy, which can have severe long-term consequences on your credit score and finances.
Stop collection calls: Once a debt settlement agreement is in place, collection calls and letters will stop.
Disadvantages of Settlement Agreements
Consumer Proposals are a legal process that allows individuals in Canada who are unable to repay their debts to come to a debt settlement agreement with their creditors.
This process must be done through a licensed insolvency trustee.
Consumer proposals can be a valuable tool for those facing financial difficulty, as it allows for a manageable repayment plan, while working to improve a poor credit score.
Considerations Before Choosing a Debt Settlement
Before you enter into a settlement agreement, you should carefully consider your options and the potential consequences.
Here are some things to think about:
terms of the agreement?
how long will it take to pay off the debt?
are you able to make the required payments?
any potential legal consequences of the agreement?
Only a consumer proposal provides legal protection from creditors as a debt settlement.
Consumer proposal can be a good alternative, but it is a legal process that must be done through a licensed insolvency trustee.
If you're considering a debt settlement, call and speak with us to help you understand your options and make an informed decision."