A bankruptcy trustee, now known as a Licensed Insolvency Trustee (LIT), plays an integral role in the process of bankruptcy in Canada. So, what exactly is a Licensed Insolvency Trustee?

Understanding a Licensed Insolvency Trustee (LIT)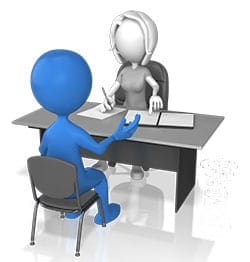 A Licensed Insolvency Trustee (LIT), formerly known as a bankruptcy trustee, is a vital player in the Canadian bankruptcy process.
Essentially, a LIT is a professional authorized by the federal government to provide advice and services to individuals and businesses facing overwhelming financial issues.
More than Just Bankruptcy Services
LITs' roles go beyond guiding people through bankruptcy.
Trustees also present alternative solutions such as consumer proposals, which may be more fitting for some situations.
These alternatives to bankruptcy could be significant when bankruptcy isn't the optimal or only choice.
Bankruptcy Regulations & Professional Conduct
The Office of the Superintendent of Bankruptcy (OSB), a federal entity, regulates LITs in Canada.
The OSB ensures that trustees adhere to the Bankruptcy and Insolvency Act's provisions, upholding a high standard of professionalism.
This governance guarantees impartiality and commitment to accurate advice provision by bankruptcy trustees.
Becoming a Licensed Insolvency Trustee
To become a Licensed Insolvency Trustee, one must undergo rigorous qualification procedures and extensive training in insolvency management.
The candidate needs to pass a complex examination and gain hands-on experience under an already licensed trustee guidance.
Role of a LIT in Insolvency Proceedings
Upon licensing, trustees acquire the legal ability to manage insolvency (bankruptcy) proceedings.
They mediate between debtors and creditors, playing a crucial role in safeguarding all parties' rights and interests, providing neutrality in the often challenging area of financial insolvency.
Responsibilities in Bankruptcy Processes
In bankruptcy proceedings, the insolvency trustees undertake numerous responsibilities.
They evaluate the debtor's financial status, compiling a comprehensive report of assets and liabilities. They enlighten the debtor about their rights, responsibilities, and potential bankruptcy alternatives.
Bankruptcy & The Liquidation Process
If bankruptcy is deemed the best solution, trustees are tasked with liquidating the debtor's non-exempt assets.
They oversee these assets' sale and distribute the proceeds among creditors based on legal priorities, aiming for maximum debt recovery while maintaining fairness.
Consumer Proposals & Negotiations
Trustees also facilitating consumer proposals, an alternative to insolvency.
They aid debtors in formulating a proposal to repay creditors a percentage of the owed amount over a 1-5 year period.
An Insolvency trustee therefore conducts negotiations between debtors and creditors to agree on a fair and reasonable agreement that the debtor can afford and pay.
Meeting & Communicating with Creditors
During creditors meetings, trustees play significant roles.
They organize these gatherings, ensure effective communication between debtors and creditors, and steer constructive discussions.
This impartial management allows both parties to reach mutually beneficial decisions about debt repayment.
Central Role of a Trustee
The role of a Licensed Insolvency Trustee is support those facing overwhelming debt issues in Canada.
Insolvency trustees provide guidance and support to those facing financial difficulties, offering advice and solutions.
With stringent training and OSB regulation, trustees guarantee a smooth, impartial process with the best possible outcomes for all involved.
The trustees of YanchDey & Associates are dedicated to not only guiding you through insolvency but also helping you get out of debt and be financially solvent.
Where you're facing debt issues, give us a call, and lets just have a conversation.  There is no fee to speak with a trustee.