How bankruptcy works when you have no assets or property of value to your name.

Bankruptcy without any Assets
Many people wrestle with financial difficulties at some point in their lives.
When debts become overwhelming, declaring bankruptcy may be a reasonable solution to your problems. However, if you have no assets to your name, you may wonder whether bankruptcy is even an option.
The short answer is yes, you can declare bankruptcy without assets. Below, we delve into how this process works and what it could mean for your financial future.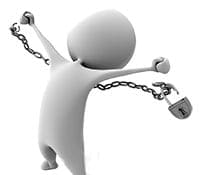 What is Bankruptcy?
Bankruptcy is a legal process administered through the federal government and the Office of the Superintendent of Bankruptcy designed to provide relief to individuals and organizations facing insurmountable debt.  The process is delegated to Licensed Insolvency Trustees who work with the public.
When you file for bankruptcy, your debts are essentially frozen, providing you an opportunity to restructure, reduce, or eliminate what you owe under the guidance of a Licensed Insolvency Trustee. The goal is to give you a fresh financial start.
Declaring bankruptcy without property or assets is possible, stopping bills, payments and fees and penalties.  We'll give you a fresh start!
The Role of Assets in Bankruptcy
Traditionally, assets (the things you own) play a significant role in the bankruptcy process.
They are liquidated to repay creditors, partially or in full, e.g. if you owned a cottage, you'd have to sell it in bankruptcy to pay creditors.
If you don't have any assets, the question arises: how will your creditors get paid? In such cases, other means like future income might be looked at for disbursement among creditors.

Guide to Declaring Bankruptcy Without Assets
Step 1. Listing Your Financial Inventory: The first thing to do when considering bankruptcy is to make a complete list of your assets, debts, and liabilities. This initial assessment is not merely an exercise in documentation; it's the cornerstone of your bankruptcy process.
Knowing exactly what you own and owe helps your Licensed Insolvency Trustee (LIT) to offer you the most appropriate advice tailored to your financial situation.
---
Step 2. Consulting a Licensed Insolvency Trustee: Don't worry if your asset list is empty; a Licensed Insolvency Trustee can still assist you through the bankruptcy pathway. They will help you understand not only the general process but also the specific legal requirements you need to fulfill.
Your LIT is an invaluable resource for demystifying the complexities of bankruptcy laws and procedures.
---
Step 3. Identifying Non-Exempt and Exempt Assets: If you happen to have assets, rest assured that you might not lose everything. Some assets, like your vehicle or even your primary residence, may be exempt from liquidation.
Your LIT can offer you a specialized guide detailing which assets are non-exempt and which are exempt, providing you with added clarity and peace of mind during this challenging time.
---
Step 4. Completing Required Counseling: Attending mandatory credit counseling sessions is not just a box to tick off; it's a crucial part of regaining your financial footing. These sessions provide essential tools and strategies for effective money management, ensuring that you're better equipped to handle finances responsibly post-bankruptcy.
---
Step 5. Receiving Your Bankruptcy Discharge: Once you've met all the requirements, including counseling, you'll be granted a discharge from bankruptcy. This isn't merely an end but a new beginning. This step marks the clearance of most of your unsecured debts, from credit card debt, payday loans and even some types of tax arrears, setting the stage for a cleaner financial slate.
---
Step 6. Handling Non-Dischargeable Debts: While bankruptcy clears many debts, it doesn't extend to all. Debts like child support and alimony remain untouched. However, by eliminating most of your other financial obligations, you often free up enough resources to handle these non-dischargeable debts more efficiently.
This can make a significant difference in your financial stability moving forward.
---
Step 7. Ongoing Support from Your LIT: Your relationship with your Licensed Insolvency Trustee doesn't end when you receive your discharge. They remain a continuous source of support, available to help you navigate any post-bankruptcy complexities or issues that may arise. This ongoing assistance ensures that you're not alone as you embark on your new financial journey.
By following these expanded steps, the bankruptcy process becomes less daunting, offering you a well-defined roadmap toward debt relief and financial freedom. Regardless of whether you have assets, the objective remains the same: providing you with a much-needed fresh financial start.
I had nothing but debts, I didn't know what to do.  I friend recommended Yanchdey and I gave them a call.  My life changed forever, I'm totally out of debt for the first time in years, I'm rebuilding my credit and life.  Please if you're like me, just give them a call, you'll be thankful you did.  James, Oshawa
Bankruptcy with No Assets? What to Expect
Immediate Relief: When you declare bankruptcy, an immediate "stay of proceedings" comes into effect. This stops all debt collection activities, including calls, wage garnishments, and legal actions from your creditors.
Role of the Licensed Insolvency Trustee: A Licensed Insolvency Trustee (LIT) will oversee your bankruptcy process. You'll be required to provide complete financial disclosure to the LIT, who will then assess your financial situation. The trustee will handle all communication with your creditors, and prepare the necessary paperwork.
Credit Counseling Sessions: You'll be required to attend two credit counseling sessions. These sessions are designed to help you, teach financial literacy, and ensure you have a debt free future.
Surplus Income Payments: If you have no assets but a regular income, you might be required to make "surplus income" payments. These are calculated based on your income level and family size, and these payments help distribute funds to your creditors.
Bankruptcy Discharge: At the end of the bankruptcy process, you'll receive a discharge. The discharge releases you from the legal obligation to repay most of your debts. Note that some debts, such as child support or student loans under certain conditions, are not dischargeable.
Get Out of Debt Today!
Financial freedom starts with just one call.
Let us guide you towards a brighter future, free from the burden of debt.
Benefits and Drawbacks
The Bright Side
Immediate Relief from Debt Collection: One of the most immediate benefits of declaring bankruptcy is the cessation of all debt collection activities. Imagine a life where your phone doesn't ring incessantly with calls from debt collectors. That's what a stay of proceedings offers. This immediate halt gives you the breathing room to focus on your next financial steps, without the stress and anxiety of constant creditor harassment.
Opportunity for a Fresh Financial Start:There's something invigorating about the idea of a fresh start, especially when it comes to your finances. Bankruptcy provides a structured way to wipe the slate clean for most of your debts. You're essentially granted a new lease on your financial life, an opportunity that is invaluable for long-term planning and well-being.
Affordable Surplus Income Payments: If you're required to make surplus income payments, you might find them far more manageable than your original debt payments. These are calculated based on your income and family size, often resulting in a payment plan that's designed to be realistic and sustainable for your specific circumstances.
---
The Downside
Credit Score Impact: Declaring bankruptcy will impact your credit score, but it's important to note that a low credit score isn't forever. In fact, many who consider bankruptcy are already grappling with a poor credit rating, and taking action will only work to improve it. After you receive your bankruptcy discharge, the process of rebuilding your credit can begin immediately. By applying the financial skills learned during your mandatory credit counseling sessions, you'll be well-positioned to boost your credit score in the future.
Emotional Toll: A Phase That Passes: The emotional stress associated with declaring bankruptcy is undeniable but also temporary. In the grand scheme of things, this difficult period serves as a stepping stone to a better, more financially secure future. The emotional toll, although significant, will be a short-term sacrifice for long-term peace of mind.
Non-Dischargeable Debts: Certain debts like child support or some student loans may not be dischargeable through bankruptcy. However, tackling the bulk of your other debts often frees up enough resources to manage these more effectively. In some cases, you may even negotiate better terms for these obligations post-bankruptcy.
FAQ: Can a Person File for Bankruptcy With No Assets?
Q.  Is it Possible to File for Bankruptcy with No Assets?
Absolutely, a person can file for bankruptcy with no assets. In these instances, our Insolvency Trustees will guide you through the process, helping you discharge your debts even when there are no assets to liquidate for repayment.
Q. How Does the Bankruptcy Process Change if I Have No Assets?
While having no assets simplifies the process, the fundamental steps—like consulting a Licensed Insolvency Trustee, attending credit counseling sessions, and receiving a bankruptcy discharge—remain the same. Essentially, you can file for bankruptcy with no assets and still achieve debt relief.
Q. What Happens to My Debts if I File for Bankruptcy with No Assets?
When you file for bankruptcy with no assets, your creditors will write off your debts once you successfully complete the bankruptcy process and receive a discharge. This is true for most unsecured debts, such as credit card balances and payday loans.
Q. Will Having No Assets Speed Up My Bankruptcy Process?
Having no assets can streamline the bankruptcy process since there's no need for asset liquidation. This often results in a quicker timeline from the filing date to receiving your discharge, allowing you to rebuild your financial life sooner.
Q. Can I Rebuild My Credit After Filing for Bankruptcy with No Assets?
Certainly! The process of credit rebuilding can start immediately after you receive your bankruptcy discharge. By applying the lessons learned during credit counseling, you can work effectively to restore your credit score, even if you initially filed for bankruptcy with no assets.
Each of these FAQs underscores that yes, a person can file for bankruptcy with no assets, while also offering additional insights into this specific situation.